When you think of someone who lives in their parents' basement, broadcasting a DIY show that few people will watch, cruising their hometown to get donuts at 3 in the morning, obviously, you are insanely jealous. Don't lie. We all wish we could be Wayne Campbell and Gath Algar circa 1992.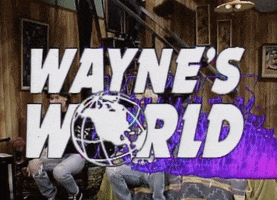 Your Time is Now
Step 1: Sell your home and/or possessions (move back in with your folks, if possible).
Step 2: Use the money to win the auction for Wayne's 1976 AMC Pacer…complete with sky blue paint and flames. That's right. The Mirth Mobile can be yours. Oh, yes. It can be yours.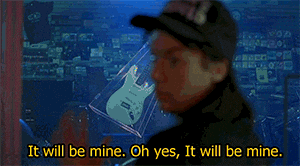 Step 3: Live awesomely. Yeah. After all, if the Wayne's World movies proved anything, it's that everything will work out if you just stay true to yourself and have a sense of humour about things.
Wayne, played like a champion by Scarborough (ON)'s own Mike Myers, blew up and launched the man who would go on to play Austin Powers and….the Love Guru other roles. This car, and that iconic Bohemian Rhapsody scene, were a big part of that weird movie alchemy – and now it, like everything else from your childhood, is for sale.
Auction is HERE. You know what you have to do.